Server
The Server profiles can be used for either Recordings (automatic uploaded from the Stream Studio or third party recorders) and or Uploads (manual uploads via My Media, Webrtc or iPhone uploader app). The default profile will be used for the Recordings, Webrtc and iPhone uploader App and preselected in the My Media website upload.
NOTE: In case you have selected a default profile without any upload flavors checked the default upload profile will be the first in alphabetical order (360 degrees video in the example below)

You can create as many profiles as you like. Click New Server Profile to create a new one.
Don't worry about upscaling. The transcoder will never create larger resolutions then the original input. Only lower resolutions in the selected profile will be added to the multibitrate video.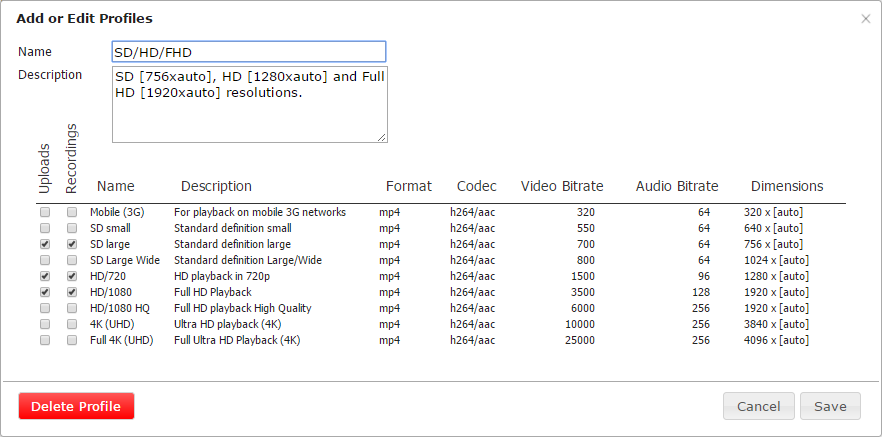 To edit a profile, click more… in case the requested resolution or bitrate is not shown, create new entries in the Flavors menu.