Profiles
Profiles can be created for various targets
Server

Uploads (My media)

Recordings (recorder publications)

Controller

Live (Only used when live streaming)
With this mechanism you can offer a profile for the Presentations2Go encoder to record in a single high resolution, while lives streaming in SD and HD quality.
Next during publication the original high quality recording is transcoded into the default selected Server profile with e.g. SD, HD and Full HD resolutions.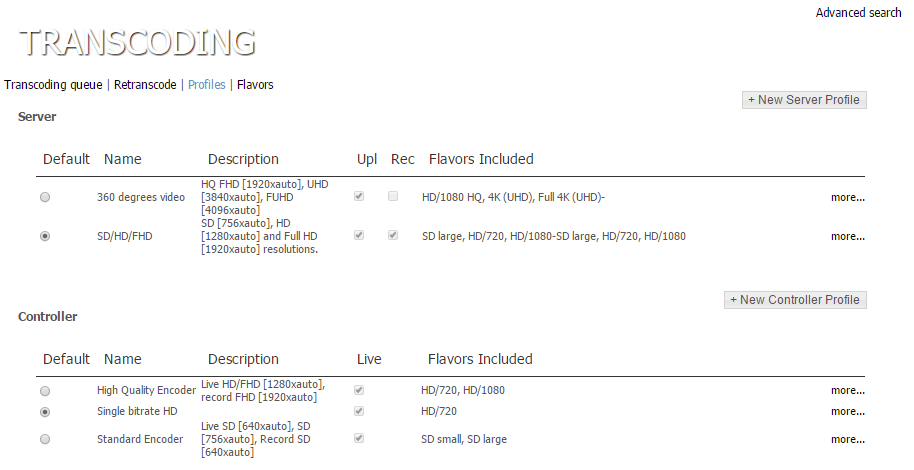 Older recorders might require different profiles since recording and live streaming in multiple bitrates requires CPU or GPU.