Problem solving
We have seen cases where the list with audio or video device fails to load. You turn on the switch, but it automatically turns off again.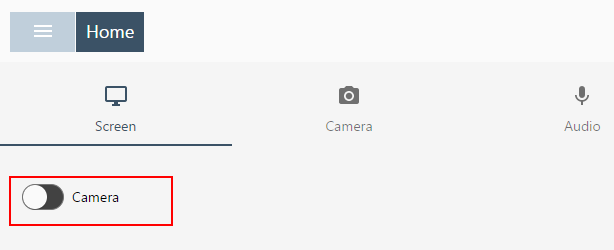 This is often related to the browser's default audio or camera device. We have seen this happen in cases where a laptop was disconnected from a dock, or where virtual camera devices where used.
To solve the issue, click on the microphone or camera icon in the address bar.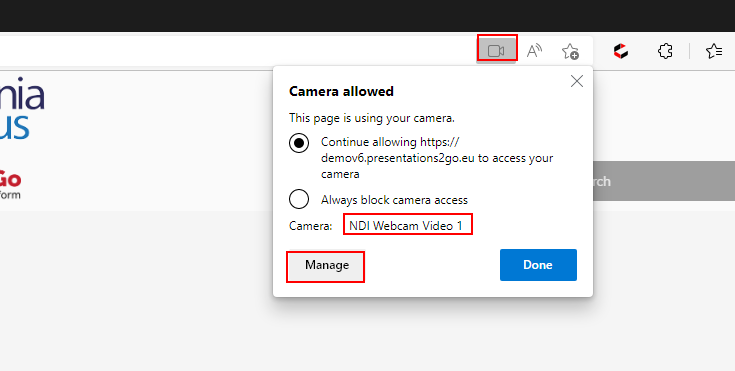 Check the default and change it via Manage to another device, preferably an internal device such as the integrated webcam or microphone .

Now refresh the record page and try again.
Links:
chrome://settings/content/camera
edge://settings/content/camera