Edit

Use the edit icon

to configure the recorder.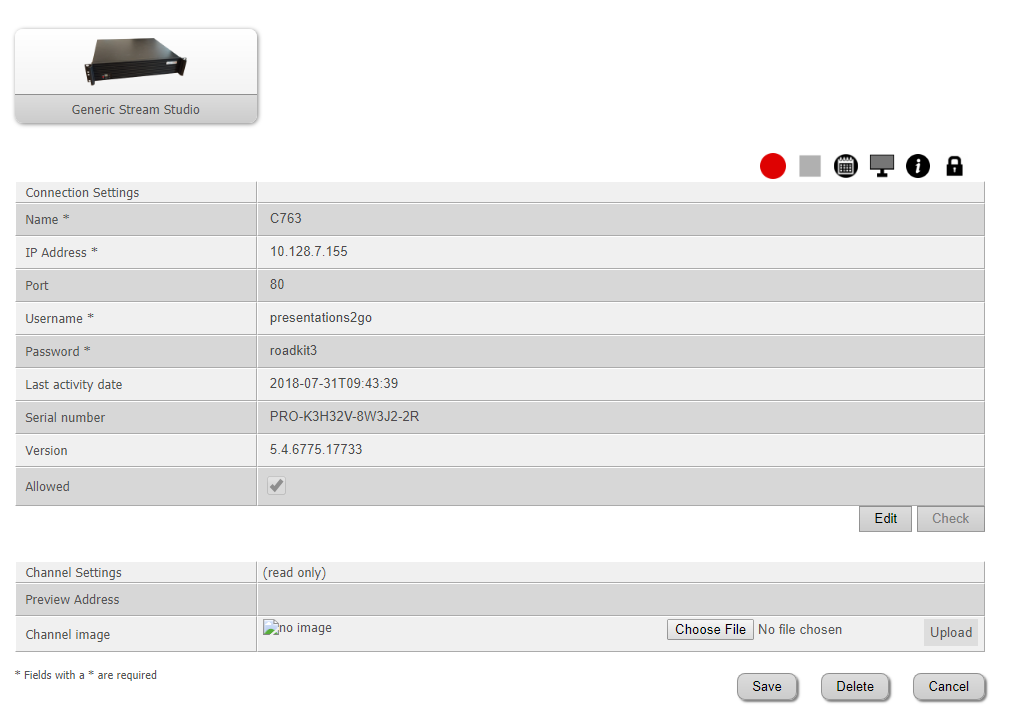 Start a recording ( and stop when recording

)

Open the schedule page for this recorder and add/edit schedules


Preview the recorder (1 frame per second) status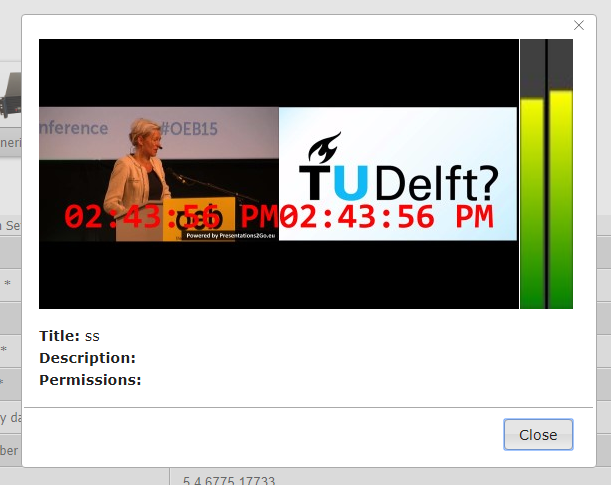 Setup default metadata and view permissions

Assign recorder managers to this recorder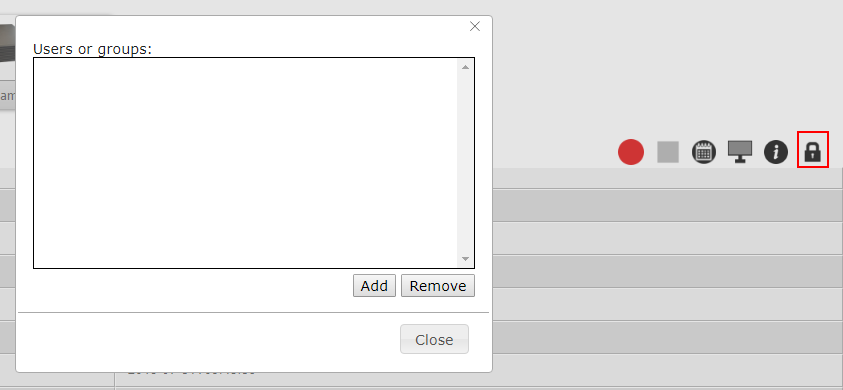 Channel Image; you can upload a custom image which will be used in the channels page when the stream is idle and for users who do not have access to the stream. First browse to an image with Choose File, next click on Upload and commit with save.