Status List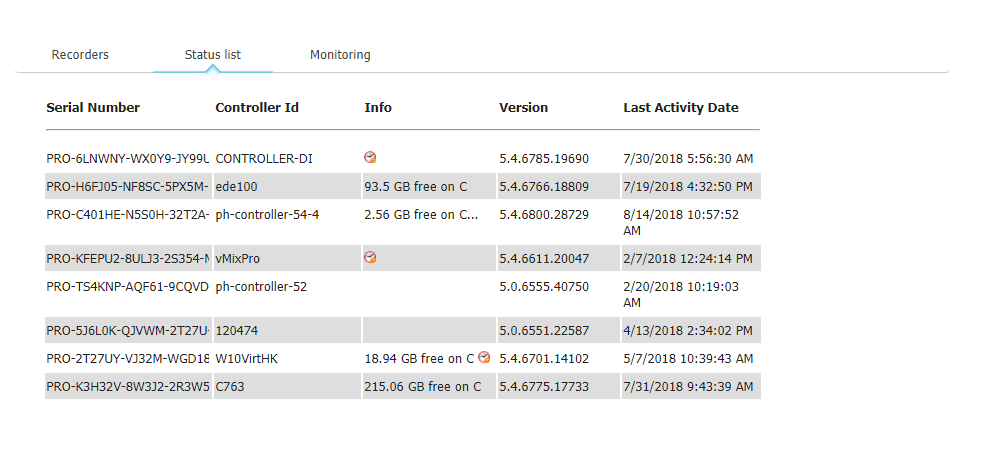 The status page give an overview of all connected recorders (even when not activated in the recorders tab).
In addition to the license key, a controller Id, the version number, and last activity date of the recorder are displayed.
More
New in version 6.1 is the more... button behind every row. You will receive more information about the selected recorder.
However, this only works for iStream Studio version 6.x (the successor of Presentations2Go Controller),