Monarch LCS
The Monarch LCS is a multi source recorder capable to record in Side-By-Side mode.

OVS Certified features
Remote start record
Remote stop record
Remote start record and streaming
Remote stop record and streaming
Remote scheduling
Record to CIFS
Automatic upload to CIFS/FTP
Account Setup
Change the default password for the default account admin. You will need this password when adding the recorder to the Presentations 2Go Open Video Server (OVS).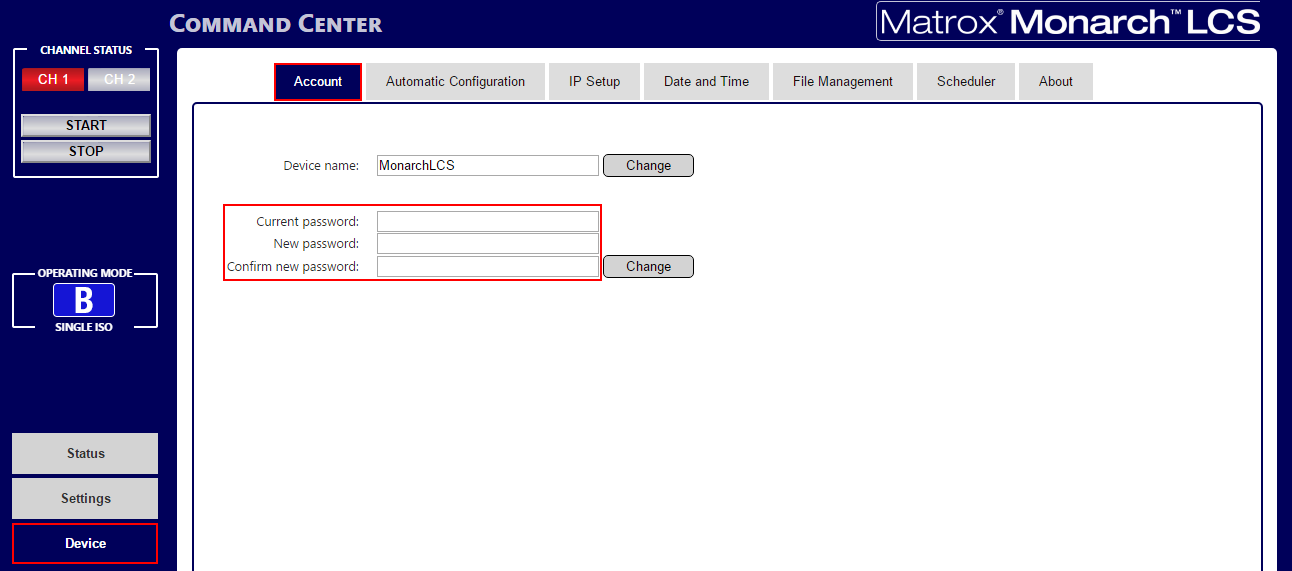 Operating Mode
For lecture capture we prefer to setup the recorder in Side-by-Side full HD mode.
Connect the Camera via HDMI or SDI with input A

Connect the Presentation via HDMI on input B

Select Side-by-Side Operation mode

Select the audio input source

Click [A][B] to set the layout mode.

Confirm with Apply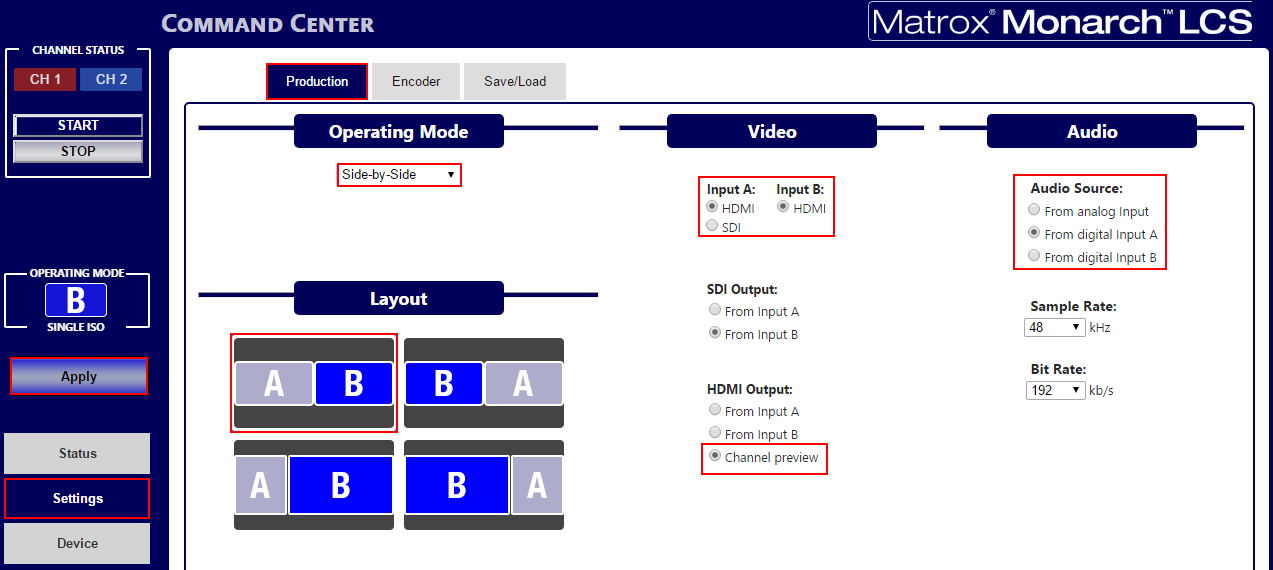 Record settings
The LCS has 2 encoders which can be setup to either record, stream (RSTP/RTMP) or do nothing. We are using channel 1 for recording and channel 2 for RTMP streaming.
Since firmware release 1.14 the LCS allows you to upload local recording to a share or FTP server automatically. This is the preferred mode since it is more reliable.
In this step we will setup recording to a USBstick (disk).
Select Settings in the left menu

Press Encoder in the top menu

Under Channel 1 set mode to Record

Select your default Preset

Check the recording resolution

Make sure you include audio

Select the Destination Media

Set Save file to filename with date/time. (You never know when this will come in hand!)

File type must be MP4 otherwise OVS will not process the files

We advise to add the room number or room and building number in the file prefix (You never know when this will come in hand!)

Apply these settings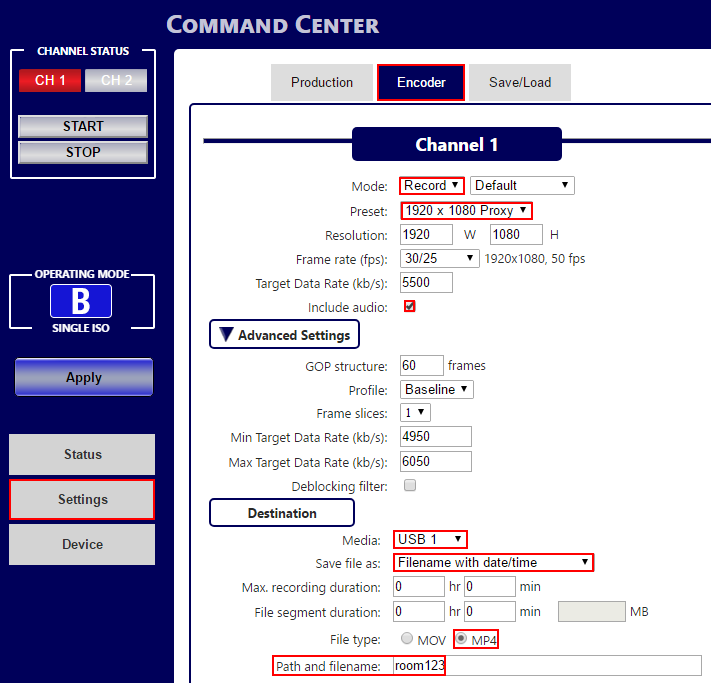 Stream settings
For Channel 2 we will setup a RTMP stream to a Presentations 2Go RTMP bridge.
Select RTMP in Legacy mode

Select a Preset, e.g. 1920x1080

Make sure audio is included here too

The server URL should look like rtmp://IP:1935/multi

The Stream name should be the same as you have setup when adding the recoder to OVS (

Add recorders

) (one word with only letters and numbers, no spaces)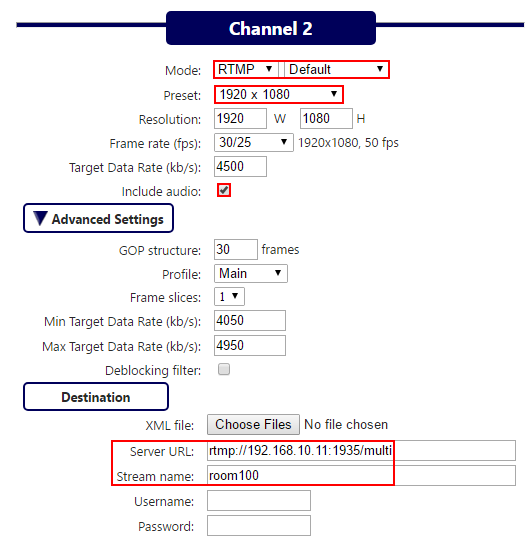 Automatic upload via CIFS or FTP
If you have firmware 1.14 or higher you setup the recorder to automatically upload (and delete) files from your removable storage (USB/SD). This is more reliable than saving directly on shared storage, since the recording will not be interrupted during network hiccups.
From the left panel select Device

From the top menu select File Management

Select the same source as you setup for recording Channel 1

Select CIFS as protocol

Enter the share path (which you have also configured in OVS (

Add recorders

)

Configure domain, username and password

At Automatic file management we prefer Transfer files when Monarch is idle

Depending on the size of your local storage device you select when to delete the originals from the local disk.

Apply the new settings before you leave the page.