Add recorders
Once you have setup the shared root folder and recorder account(s), you are ready to add recorders to the Presentations 2go open video server.
Sign in with an account member of the administrators group.

Select Recorders from the left menu

Click the + sign on the right bottom site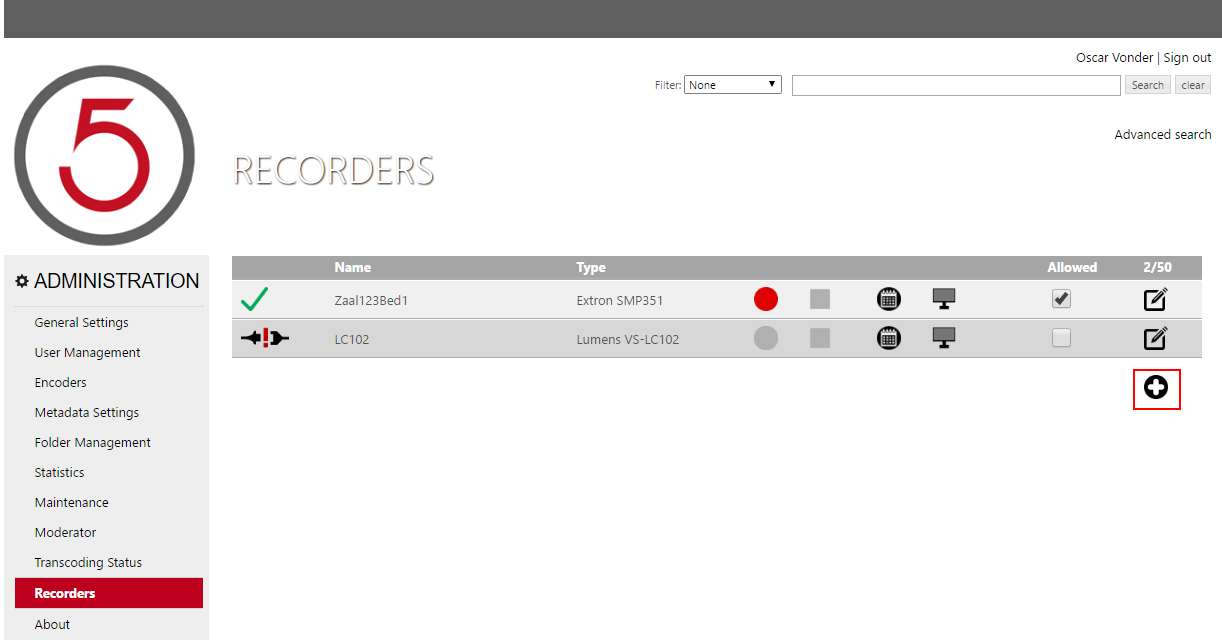 Now you are ready to select the recorder brand and type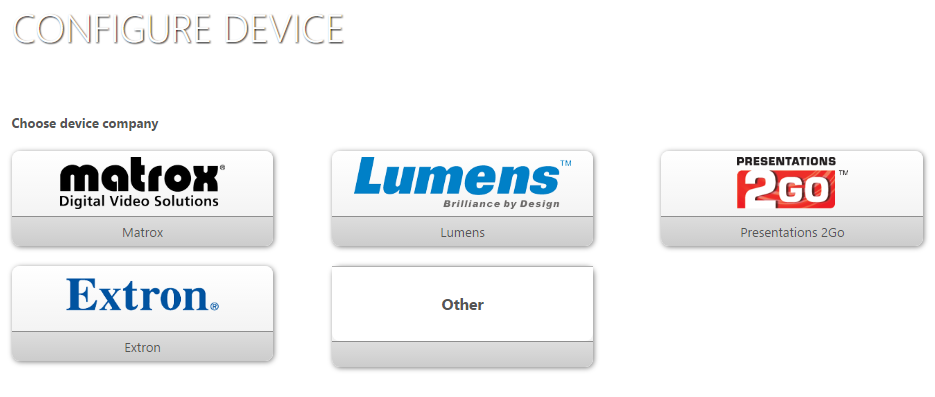 Select your

Brand

Now select the type representing the recorder you want to add

The following fields may differ per brand/type.
| | |
| --- | --- |
| Name: | The friendly name of your recorder, as shown in the recorders page |
| IP Address: | The IP address of the recorder (make sure the recorder gets a static IP) |
| Stream name: | The name of the publishing point. This needs to be unique, one word, only letters and numbers. |
| Username: | The username to sign in to the recorder |
| Password: | The password needed to sign-in with above username to the recorder |
| Shared Folder: | The unique sub-folder in the shared root folder where content will be placed temporarily. |
Select the brand/type from the table of contents in this help site to configure your device.