Other
Besides certified brands and types you can setup other recorders using other. The integration is less, you cannot start/stop/schedule or monitor the recorder from the recorders page.
However, you can setup a live connection or simply import files in bulk.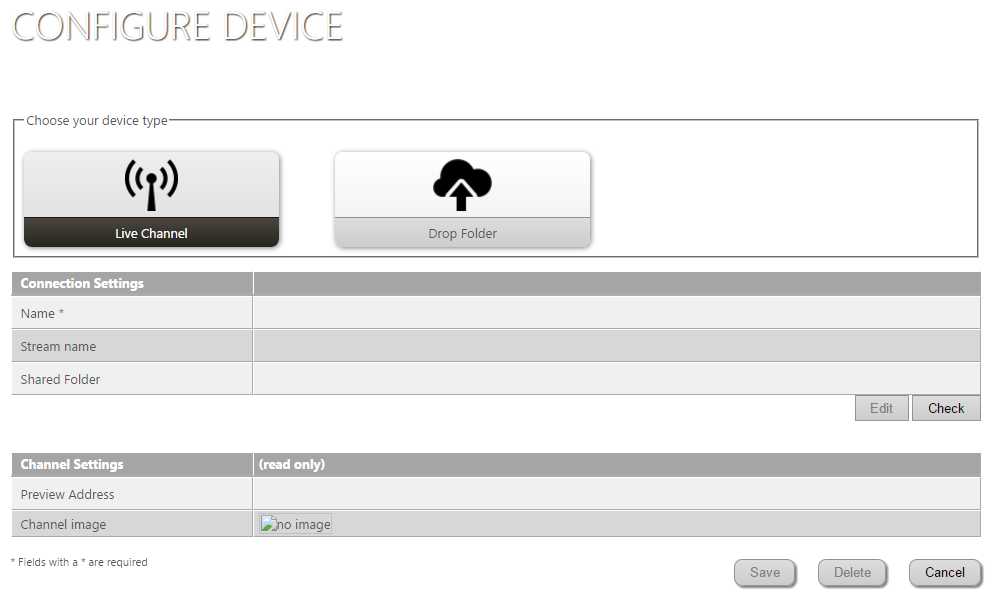 In OVS you see the difference between certified recorders and others. Live and Dropfolder do not have the icons for start/stop/schedule and monitor live.

However, you still have the option to set a default meta-data and permissions for live and video on-demand (VOD).