Transcoding queue
This page shows you the transcoder queue of all pending and transcoding jobs.

Click more to see details. Status.xml shows you the transcoding phase. The log files give you inside in a specific transcoding job.
After all transcoding jobs are successfully finished, the log files will remain, while the status.xml file will be removed.
Only assets with a status.xml file in the asset folder are part of the transcoding queue.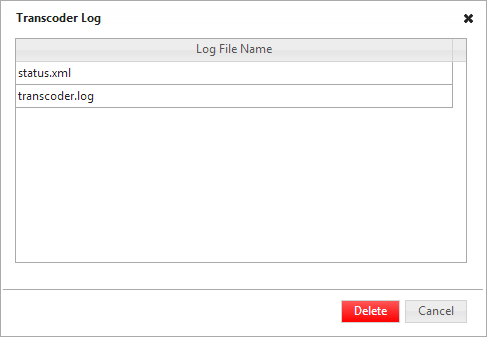 In case you have a loadbalanced infrastructure the jobs will indicate which node handles the job