Home
The main page of the video server is the home page. The home page shows a summary of various available lists. The lists will only show content you are allowed to see.
The availability of the lists is set by the administrators.
Branded list
Showcase; a collections of public items set by the administrators
General lists
Latest

Top rated

Most viewed
Personalized lists
The personalized lists are only available when you sign in.
Favorites; you personal list of favorites

History

Shared content

My content
The visibility of the lists on the home page can be customized by signed-in users.
To show more rows, click on centered arrow below a list.

Click on the title of the list to navigate a full page representation of the list.




Just scroll down to get more rows of content.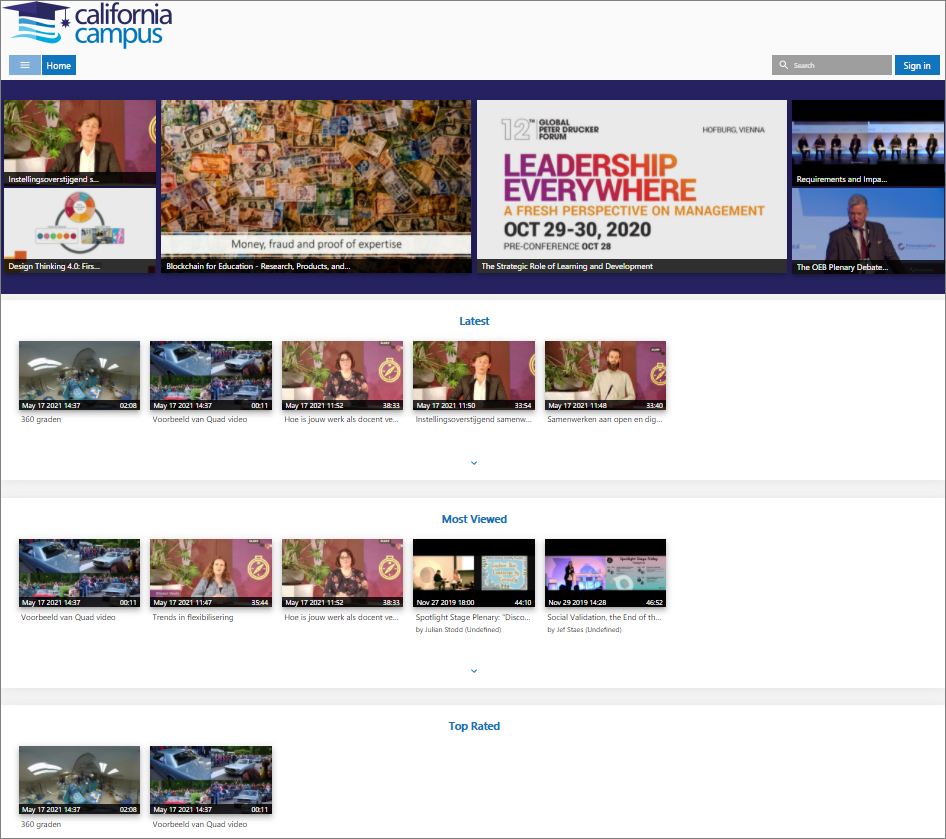 Menus
There are two types of menus
General menu

Personalized menu
The content of the menus can be limited by the administrators