Download
The download button allows you to create a download link for the selected video for personal user or to share with others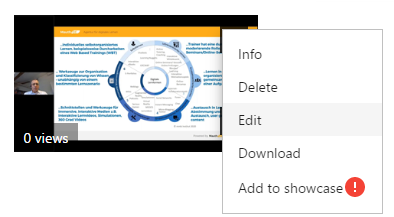 When you are the owner/uploader of the video, you will see this option automatically. In other cases your account needs to have download permissions.
After you click download you will get the following options: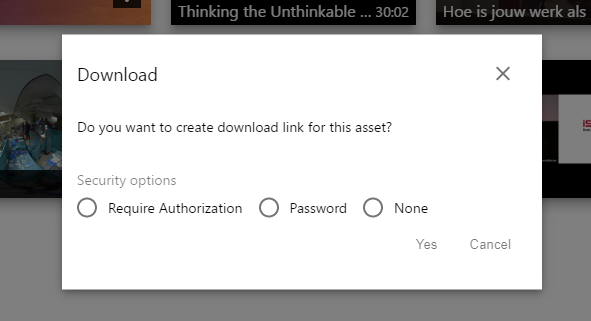 Require Authorization; This link is for internal users with at least view permissions to the video.

Password; you are allowed to set your own custom password for this video. The password will be stored and mentioned in the email you receive.

None; this will create an anonymous download link which you can share with anyone.
You will receive an email which will mention until when the link can be used.
NOTE: Administrators can set the link expiration time (default 24 hours)