Tag explorer
You can browse through tags/comments using the tag explorer. You'll find the tag explorer in the left side of the screen. Click on the left tab and the tag explorer will slide out.
When you click on the time code in the tag explorer, the video will start playing at that particular point in time.

Tags that are marked with a triangle

pointer have replies and will expand when you click on them.

Titles with an

underline

are hyperlinks and will open the link in a new browser window.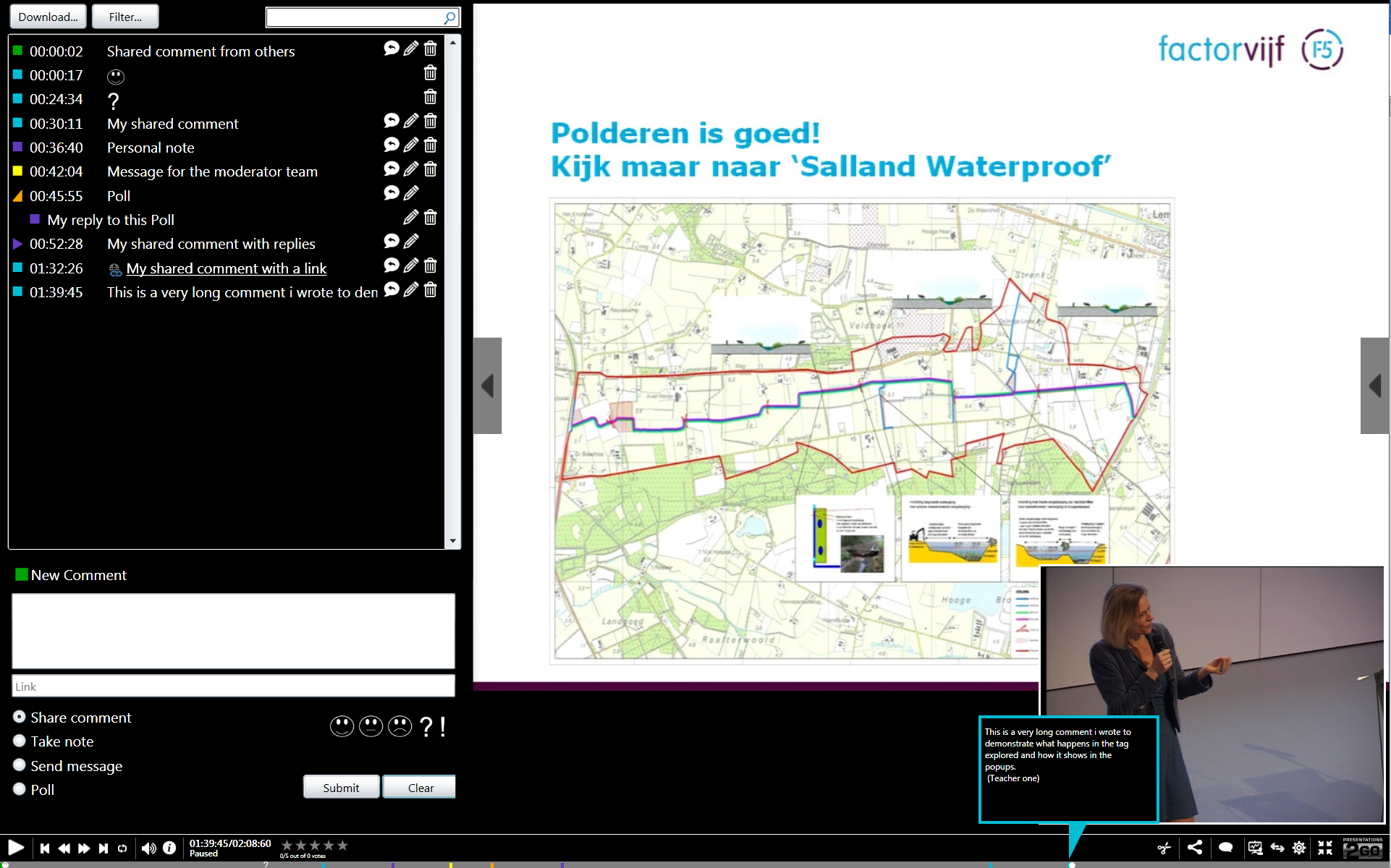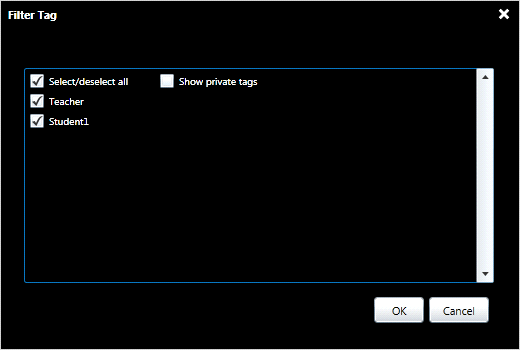 Filter
Enable or disable tags with the filter button. You can select or deselect names of users who's tags you want to see.
NOTE: Your private notes are only visible during playback after you enable them in the filter.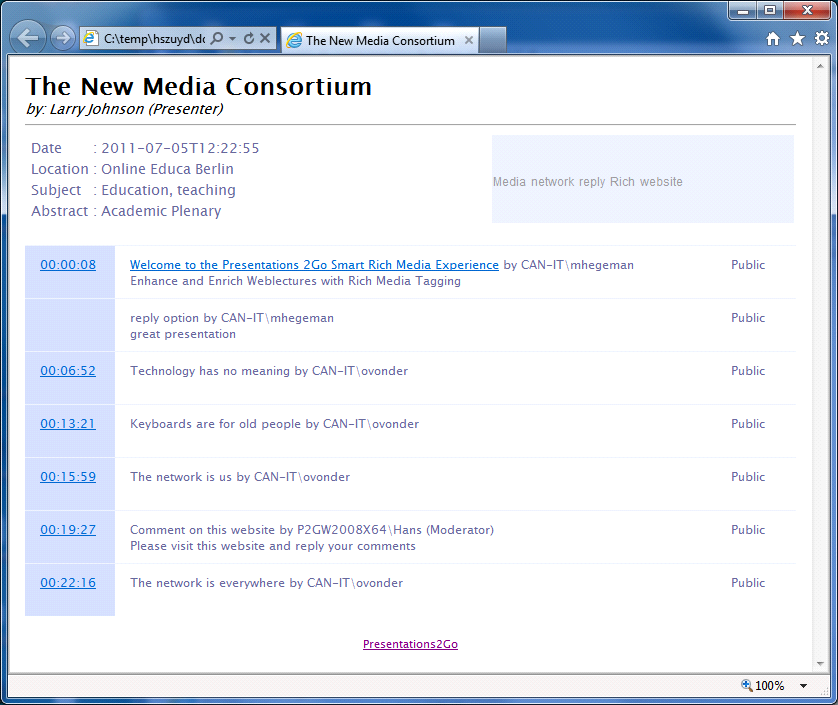 Search


The tag explorer is automatically filtered when you start typing in the search box.
Download
Click on the Download button to save your tag selection to a local HTML file. Download takes in account the filter and search settings. So personal notes are only saved if you have enabled show private notes.