Replace video
As well as changing the metadata, you can also replace the video file.
Go to My Media | Video

Open the location of choice

Click on the

more…

to get into edit mode (see previous paragraph) of the video you want to update.

Proceed with

Replace video

and select a new video

.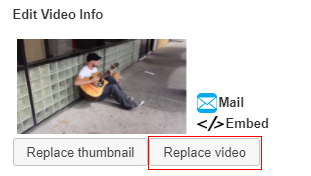 Commit your changes with

Update