Archive
You can archive content to a different folder or disk. Archived content cannot be played or edited, but will be searchable for administrators from advanced search

Local disk
Make or select a folder on your attached storage disk.

Give Network service full access to this folder.

Skip Username and Password.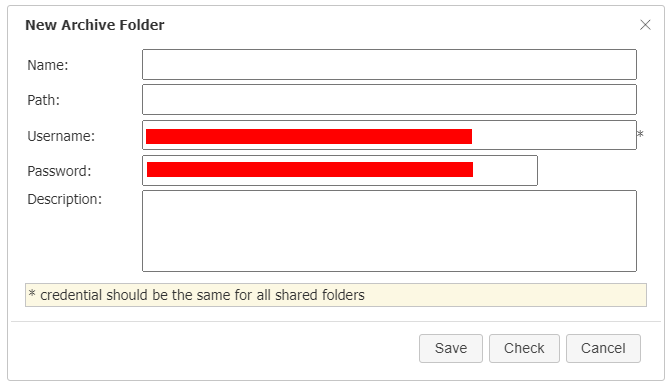 Shared disk
When archiving to a shared location you need to add username and password too.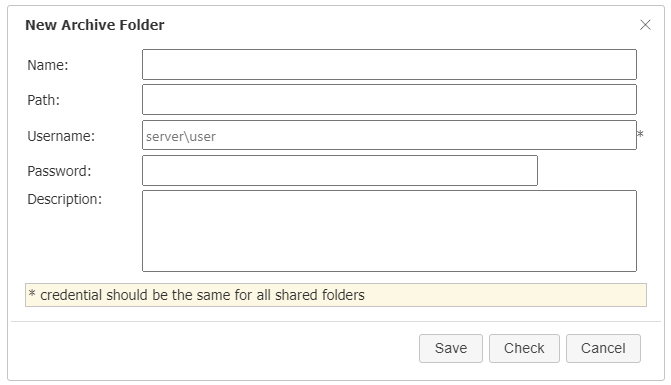 Search
Archived or removed items will not be available for end-users but can still be found by administrators via the advanced search.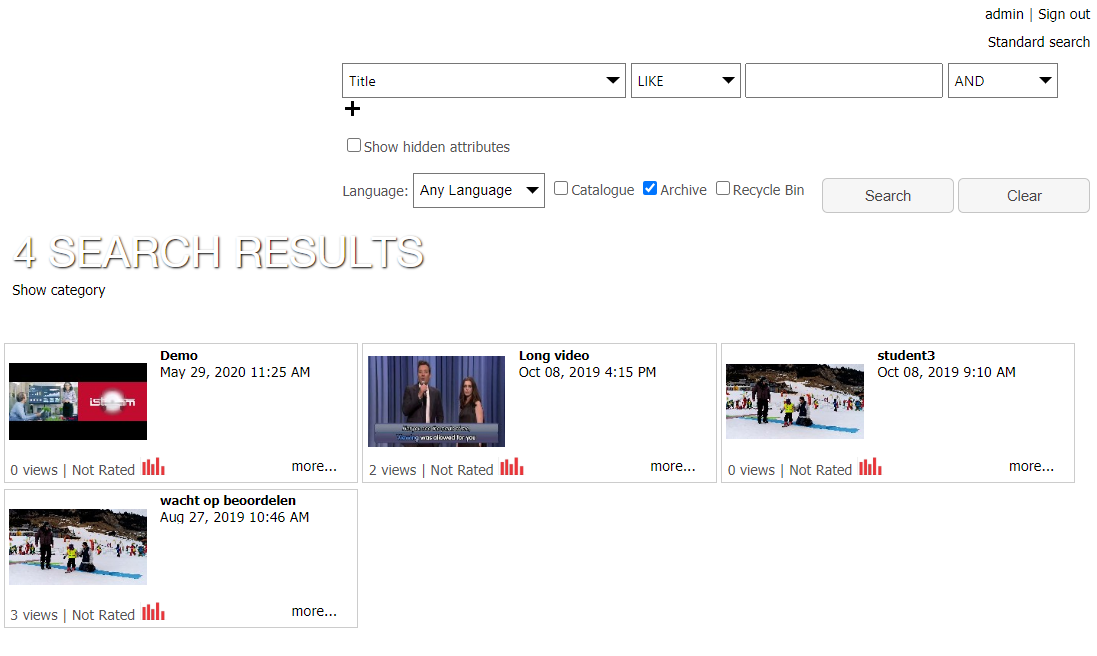 Individual items can be restored from recycle bin or archive.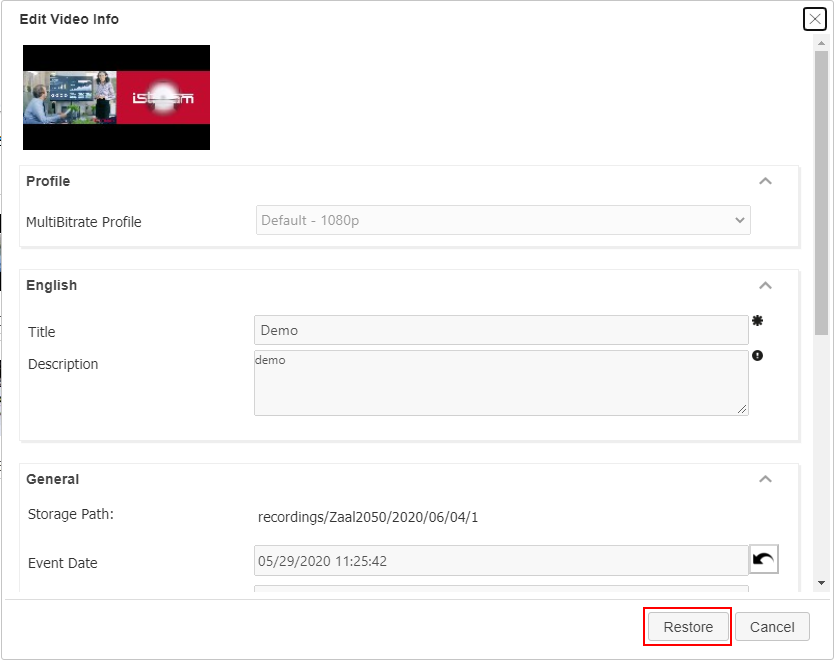 Old links
In case a user has made a direct link to a video, the following warning will appear