Append videos with OpenShot Video Editor
With OpenShot it is very easy to append multiple recordings into one new video. However, using OpenShot forces you to render the video again.
Make sure you open the a new project in Full HD mode (Edit | Preferences | Profile | HD 1080 25pfs)

Drag your clips into the left window with project files

From the project files, drag the clips to a track and position them in the correct order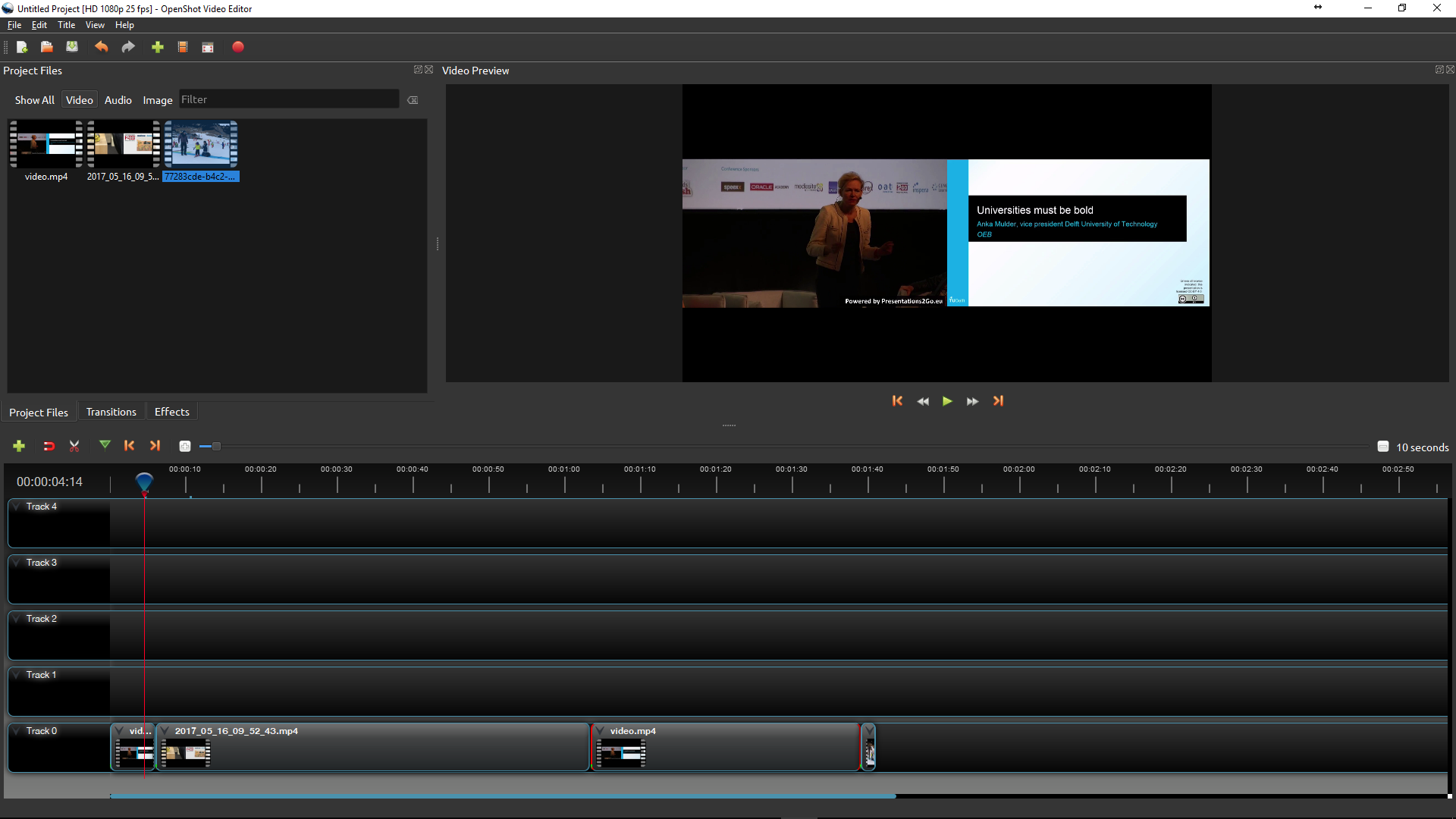 When you are ready you can export the video by pressing the red button.

Change the output folder to match your recording folder and save the video as "video.mp4"

Select a video quality
Medium results in 5Mbps while High produces a 15Mbps video.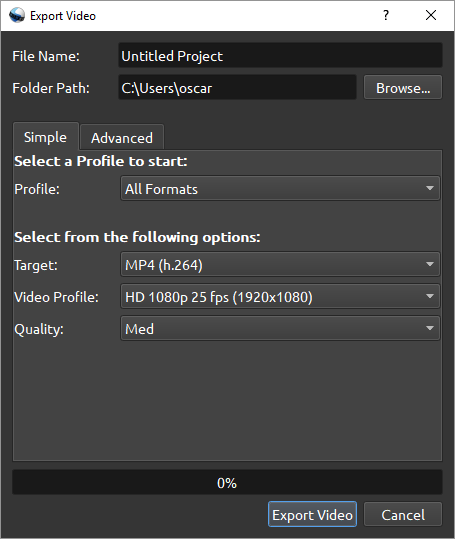 Click Export VIdeo to continue
Now you have prepared your recording folder with the new trimmed clip and you are ready to publish.