Append clips with Avidemux
In case you want to merge 2 recordings into a new recording, you can stitch multiple files into a new recording.
NOTE: To append video's with Avidemux without re-rendering, the recordings need to have the same resolution, framerate, codec and bitrate settings. Otherwise you will get this warning:

Open up Avidemux, and load the video file that you want to work with.

Make sure Video output is set to Copy

Audio output is set to Copy

Output format is set to MP4 Muxer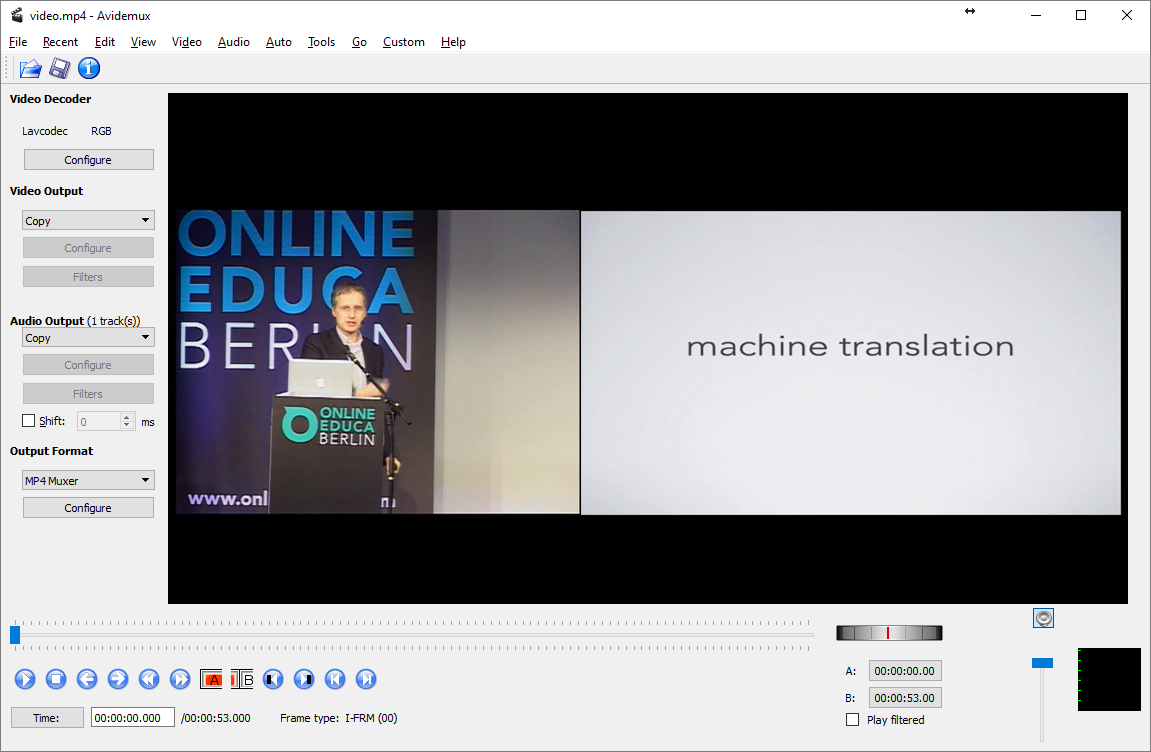 Click on File | Append (or Ctrl+A) to append a second video at the end of the timeline.

Repeat this steps until all files are in place.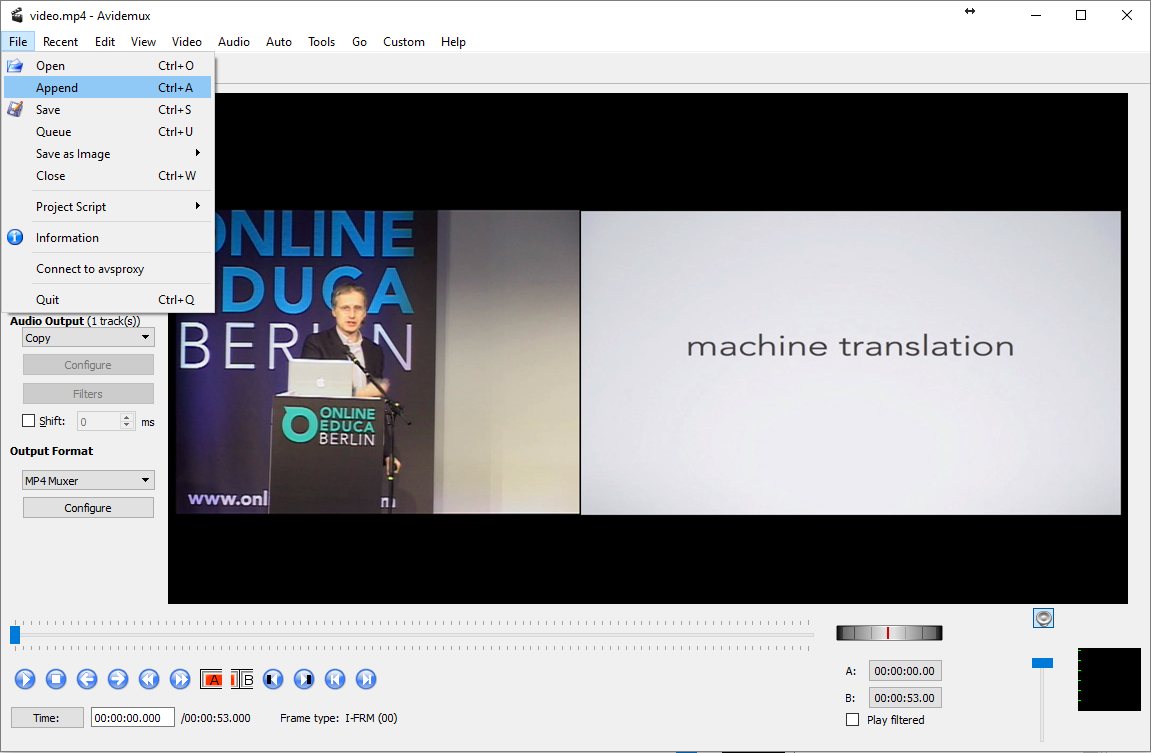 You can now save the clip, either by going to File –> Save –> Save Video… or by pressing Ctrl+S.

Give the file the name "video.mp4" and place it in the recording folder instead of subfolder "original" and Avidemux will prepare your clip.
Now you have prepared your recording folder with the new clip and you are ready to publish.