Upload
In case the group you used to setup the external tool connection has a publish role (publisher) in Presentations2Go and full access to a Presentations2Go upload folder you will see the Upload button too. You can start a new blank page with upload, or add additional fields to a selection.
NOTE: The upload button wil not be visible if the email (security setting) is not passed to the LTI provider.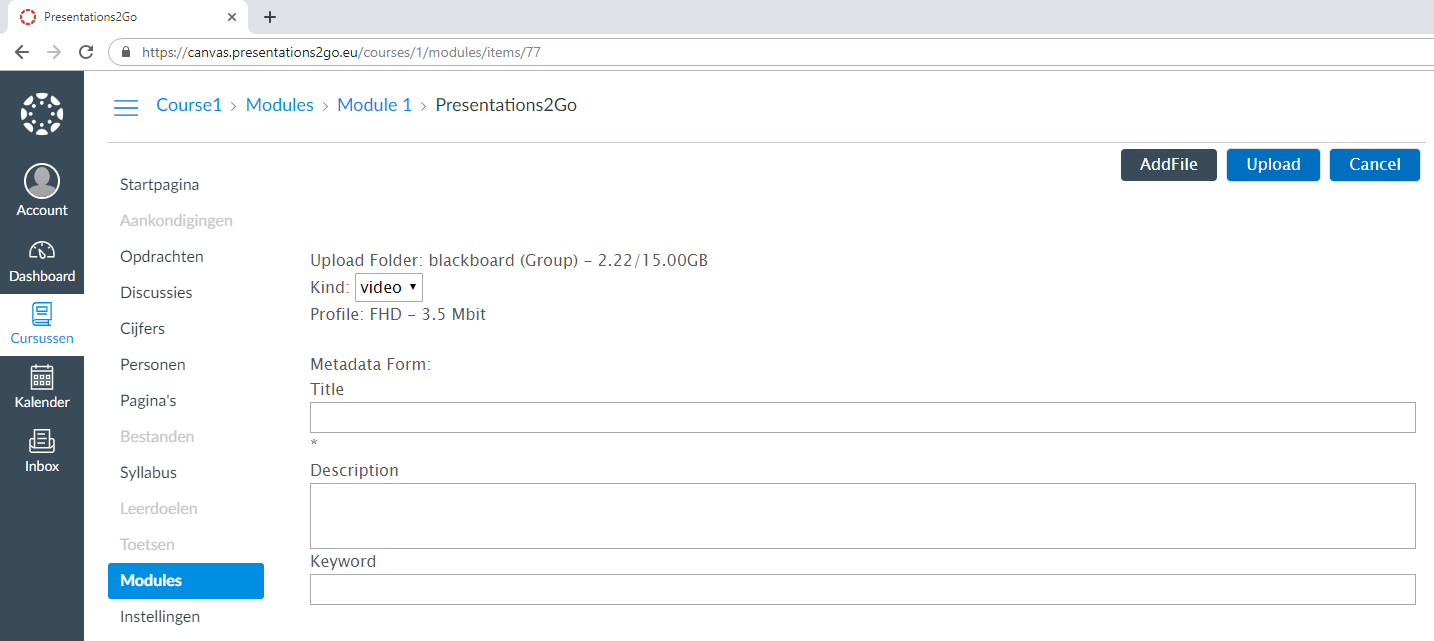 The LTI group/key-pair can have full access to multiple Presentations2Go folders, The upload form shows they available upload folders. If the Presentations2Go upload folder is a personal container a folder per LMS user will be created automatically.

Select the correct upload folder (1)

Change the profile (optional)

Click add file, browse and select the video to upload (2)

Enter metadata (3). Some metadata will be required (*)
Click Upload (4) and wait for the grey upload status to be completed

The page will return with a temporary picture while the video awaits transcoding.

After some time the thumbnail will appear.
NOTES
If you are the owner you will see the Delete button. This will not only delete the video from your LMS page but also from the Presentations2Go video server.

When you are not the uploader/owner you might see a remove button. This will remove the item from your custom list in the LTI page only.
When you use the upload again on the same page, the selection will be extended with the newly added video(s) (custom selection).