Maintenance
Maintenance mode is only available for LMS administrators. It allows the LMS administrator to search for video's and bulk delete complete series.
Other users will see a warning.

While administrators get a search interface to select and delete videos.
Example
p2g_launch_type=maintenance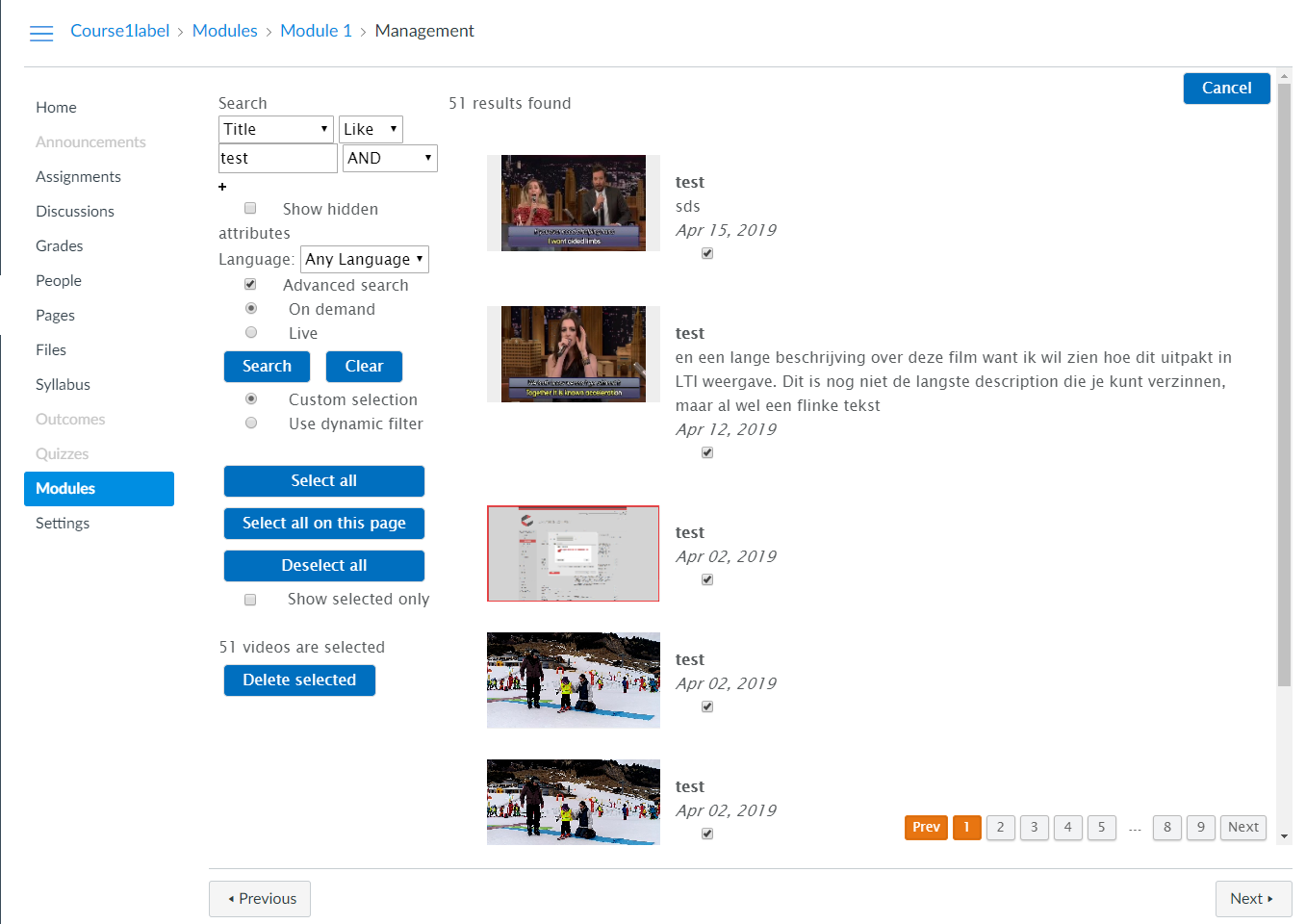 You can either select all or all on this page. Check the amount of videos selected before you hit Delete Selected
Before you can delete the videos, you need to confirm with OK.

After you confirm the videos will be removed (placed in the Presentations2Go recycle Bin). Only the Presentations2Go administrators can see/search the recycle bin and restore items from the recycle bin (individually).
NOTE: Be careful with the simple search when selecting videos.